Episodes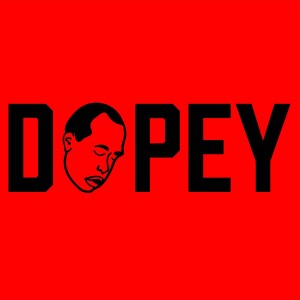 Friday Jan 29, 2021
Friday Jan 29, 2021
This week on Dopey! Super friend of the show Mike Martt, the guitarist from Thelonious Monster and Tex and the Horseheads as well as one third of the Don't Die Podcast finally comes on to Dopey! We hear all about growing up in Southern California and coming up in the classic punk scene in the 1980's. Mike tells us of the highs and lows of touring as a drug addict in a punk rock band. Ultimately we learn how the community of sober musicians in LA helped bring Mike into recovery. ALSO! Dave's old friend Aurora is back, talking trauma, her 5 year itch, and reminiscing about LSD and cookies laced with THC. PLUS an international Dopey voicemail and a little bit more! On a chicken stock making, cocaine smoking, needle boot cramming, meeting maker making classic new old school episode of Dopey.
We also talk about our new stickers from Sticker Mule that will be coming out this week! We love Sticker Mule! Their stickers are super high end and they make a ton of other cool stuff! Check them out at www.stickermule.com
More About Dopey:
Dopey Podcast is the world's greatest podcast on drugs, addiction and dumb shit. Chris and I were two IV heroin addicts who loved to talk about all the coke we smoked, snorted and shot, all the pills we ate, smoked, all the weed we smoked and ate, all the booze we consumed and all the consequences we suffered. After making the show for 2 and a half years, Chris tragically relapsed and died from a fentanyl overdose. Dopey continued on, at first to mourn the horrible loss of Chris, but then to continue our mission - which was at its core, to keep addicts and alcoholics company. Whether to laugh at our time in rehab, or cry at the worst missteps we made, Dopey tells the truth about drugs, addiction and recovery. We continually mine the universe for stories rife with debauchery and highlight serious drug taking and alcoholism. We also examine different paths toward addiction recovery. We shine a light on harm reduction and medication assisted treatment. We talk with celebrities and nobodies and stockpile stories to be the greatest one stop shop podcast on all things drugs, addiction, recovery and comedy!